– Uneven or bad surface of the card : 
   Replace with a new card. 
– Setting the color density too high or too low : 
   The print density of your printer needs to be adjusted.
   Contact your local supplier.
– The print head is dirty : 
   Clean the print head by using a cleaning kit.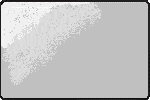 Blurry or unstable print